TO VINCENT.
You did not love the sceptred sunshine
You loved the summerís undiluted sun
Which in the end took its bitter revenge
In depriving you of your saline serenity
Into the depths of crazed pivoted symphony.
Rest assured in your diverted quickened steps
That nobody loved the soul within your crest
The crazed straw hat topping your yellow hair
Your red beard drenched in the crowds, a fear
It was enough to drive the crazy sickened mob
For a revenge on your enflamed tortured throb.
Children will mock you
Citizen will lock you
Women will scorn you
People will disown you.
Dawning clouds and rustling winds
Broken strokes of the lemon rinds
Vermillioned lamps amid ochred yellows
Cobalt blues of the sulphured mellows
Embittered flowers in the wasted vase
Vibratory landscapes in twisted grass
Pavement cafes under the starry skies
Purpled deeds in hallucinatory nights.
With color and the light
And amid a creative start
An explosion within your soul
And a bullet in your heart.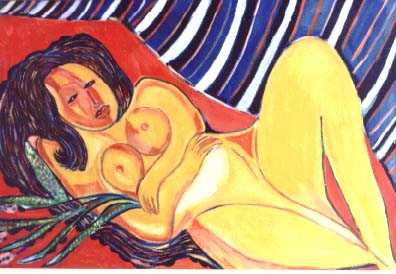 The Spring
______________________________________
LA MANCHA.
Bereft of the poetry of his soul
The knight took refuge in the house of death
Into darkness he went with his mind crushed
Wandering lust gone and with his own trust.
The enchanter gone
And disenchantment entered
And the land of La Mancha
Slowly turned to dust & cinders.
Talisman of allurements or of feasts
Chimeras of windmills or of fabulous beasts
Golden liquors and the shining decanters
Tales of poets sorcerers and of wizards
Adieu to stillness and the romance
Tryst and other typographical stance.
His merry madness had to go
And sanguine sanity had to be constructed
Don Quixote had to be demolished
And Alfonso had to be resurrected.
Alas! there is no poetry left now
In the lands of the Al Toboso
And no veils of Dulcinea now accrues
Across the knight of the mournful rue.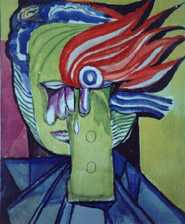 Poetics Of Space