Digital Gallery
| | |
| --- | --- |
| Six Photographs - Lokesh Anjanappa | |
---
Camel Man
"Humble yet a very positive smile by an unknown farmer who let me ride his camel in a remote Rajasthan village."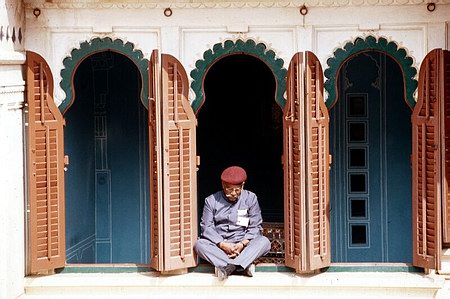 Guard
"Caught off guard!! A security guard on the first floor window in a Jaipur Palace."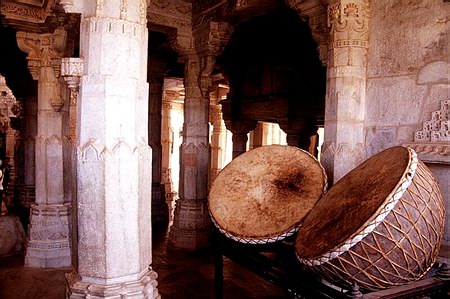 Drums
"Drums of heaven at Ranakpur temple."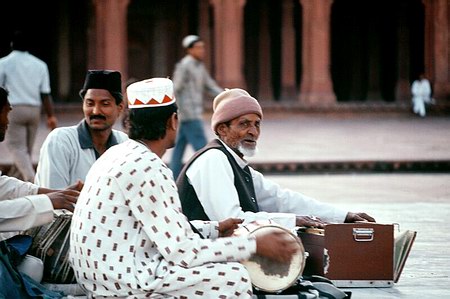 Kawali
"An evening at Buland Darwaza."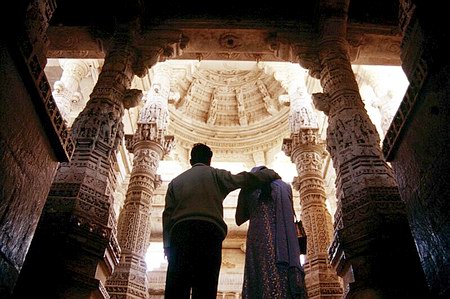 Commitment
"Commitment for life - A couple praying at the Ranakpur Jain Temple."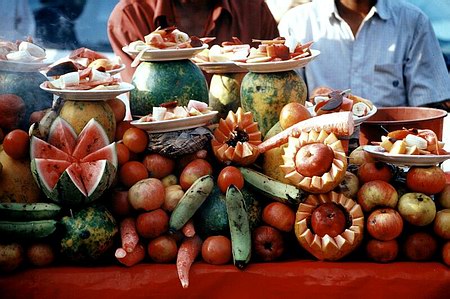 Fruits
"Enticing the hungry on busy streets of Delhi."
Lokesh Anjanappa writes: "My name is Lokesh Anjanappa and I am an Indian living in Bangalore, a city in southern India. I am an IT professional and also a photographer. (...) My work portrays two very significant aspects of my country - People and monuments. It also describes my first hand travel experience in the Northern states of India. The history of the places I visited in these states of India are less than 1000 years old, unlike the southern states, which means one gets to experience the history which is comparatively very crisp. (...)"

Notice © 2003 IP and the artists
---
Page up
---
[Intercultural Platform] [Introduction] [Literature] [Gallery] [E-mail]