Looking for Raymond
We were standing in the dark, you approached us with a beer,
I thought to myself, what on God's earth do we have here.
Little did I know, our friendship would be true,
And my love for you as friend, would appear in my heart too.
You had no car, barely any money,
At the age a fifty one, you were still cheerful and funny.
When I started having troubles, I could run next door to you,
You were there to protect me, untill my husbands abuse was thru.
We saw each other every day, about one year later you had to move,
The next day I realized, my husband and I were thru.
All of the friends I thought cared about me, once I had made up my mind,
Felt more sorry for my husband, and left me behind.
I was alone, untill something occured to me,
I had my one true friend, the one who was there to shelter me.
You found my job, you worked with me,
I saw you every day, and every morning we would go get coffee.
You introduced me to my new friends and my boyfriend,
you were helping me thru my divorce,
When I was 19 you promised to take me out, on my birthday, my 21st.
I feared your drinking would end you, more has happend though,
I came to work one Monday morning, And it all came out with one blow.
There was a secret, that everybody new,
Only you could of stopped it, which you choose not to do.
Looking for Raymond, you couldn't be found,
we called everyone, all over town.
Your camper was empty, my stomach felt cursed,
We called the police, and expected the worst.
The very next day, you were found,
not even a inch, underground.
I miss you so much, and think of you everyday,
You were shot here at work, in the bed where your head would lay.
When you came up missing, I hugged the man that shot you,
It was before I knew he did it, I feel by doing that I betrayed you.
The last Friday we saw each other, I was mad at you for your "dance",
I didn't say good bye, I figured we would have another chance.
Jennifer R Johnson 10/15/99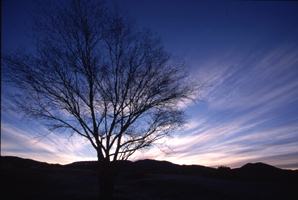 .
As the days charge by,
Time trying to reclaim it's strength,
To carry over for the tommrows,
Just as it's done for the yesterdays,
Age is in such ado,
To pass on to the present,
To start all over for the inexperienced and oblivious,
And soon they too will grasp,
They are walking on precious nothings,
Only to furnish a way of life,
And then to depart, forever