I SAW A MIRACLE TODAY
AS IT GENTLY LAY
IN ITS MOTHERS ARMS.
THE MEMORY OF ITS TOUCH
FOREVER IMPRESSED IN HER MIND.
NUZZLED CLOSELY
TO A LOVING BREAST.
BREATHING AS SOFTLY
AS A WHISPER.
RESTING PEACEFULLY
IN A FIELD OF INNOCENCE.
FOREVER TO BE CHERISHED
AS A TIMELESS PIECE OF HISTORY,
WHILE EVER NEARING THE FUTURE.
_______________________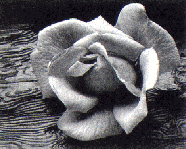 _______________________
SO MANY FLOWERS I SAW TODAY,
WHEN I STOPPED TO LOOK AT THE LORD'S BOUQUET.
THERE WERE TINY BABY'S BREATH DRAPED ALL AROUND,
THEY SEEMED AS THOUGH TO COVER THE GROUND.
AS I WALKED ON PAST THIS LOVELY GROUPING I SAW
SOME SMALL BUDDED ROSES THAT HAD HARDLY BLOOMED AT ALL.
I STOPPED TO SMELL THE FRAGRANCE SO SWEET,
WHEN THE CARETAKER CAME FOR ME TO MEET.
WITH A FEELING OF PEACE AND A VOICE SO KIND,
HE ASKED IF THERE WAS SOMETHING HE COULD HELP ME FIND.

I TOLD HIM OF ROSES I HAD BEFORE,
BUT NOW THEY WERE GONE AND I HAD THEM NO MORE.
THEIR BLOOMS WERE SO BRIGHT AND THE COLORS SO GRAND,
THEY WOULD HAVE HAD TO BE PLANTED BY GOD'S GENTLE HAND.
THEIR FRAGRANCE WAS SO SWEET AND KIND AND PURE,
HE WOULD KNOW THEIR NAMES, I WAS SURE.
WE WALKED PAST THE CARNATIONS AND DAISIES AND MORE,
UNTIL WE CAME TO A GARDEN MORE LOVELY THAN BEFORE.
HE TURNED AND SAID WITH A CARING TOUCH,
"ARE THESE THE ROSES YOU LOVED SO MUCH?"
I COULD NOT SPEAK, MY VOICE I COULD NOT FIND
FOR THERE WERE THE ROSES THAT ONCE WERE MINE.
THEY WERE STURDY AND TALL WITH BLOOMS GALORE,
THEY SEEMED MORE LOVELY THAN BEFORE.
HE TOLD ME GOD SAW THE NEED TO TAKE THEM AWAY,
FOR THEY NEEDED A GARDEN IN WHICH THEY COULD STAY.
I COULDN'T TAKE THEM BACK WITH ME,
FOR THEY NEEDED A PLACE TO GROW AND BE FREE.
I LEFT MY ROSES IN THE LORD'S GARDEN TODAY,
FOR THE CARETAKER TOLD ME THEY HAD TO STAY.
BUT IN MY DREAMS I STILL SEE THEM,
IN MY HEART FEEL THEIR TOUCH,
THE MEMORIES OF MY PRECIOUS ROSES,
THAT I LOVED SO VERY MUCH.