Digital Gallery
| | |
| --- | --- |
| Twelve Paintings (1) - Valeriy Grachov | |
---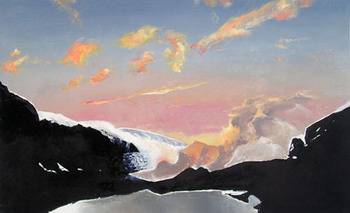 Other Reality II, cardboard, oil 52x32 cm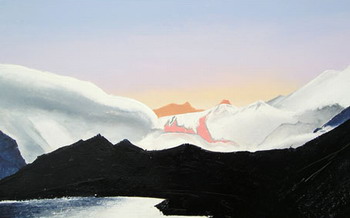 Other Reality III, cardboard, oil 52x32 cm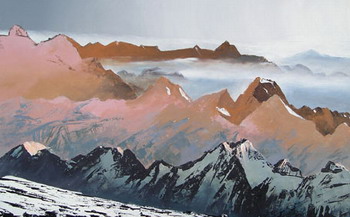 Other Reality X, cardboard, oil 52x32 cm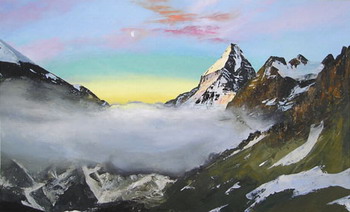 Other Reality XII, cardboard, oil 52x32 cm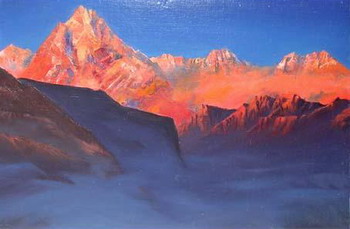 Himalayas XVII, canvas, oil 80x60 cm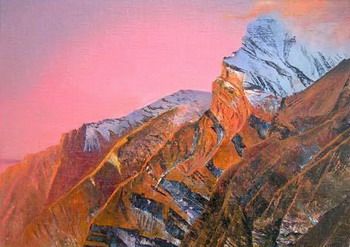 Himalayas XVIII, canvas, oil 80x60 cm
Valeriy Grachov was born in Archangels, Russia in 1949 in the family of serviceman. He graduated from Kiev's Institute of Engineering and Construction, the faculty of architecture in 1972.
He had eleven personal exhibitions in Ukraine, two in USA (1989-1990), two in Czech Republic (1994-1995) and also participated in 2 exhibitions together with other painters. The number of works belongs to some private collections in Ukraine and abroad, especially in Russia, USA, Germany, France, Finland, and Czech Republic.
The paintings reflect author's impressions collected from travels in Crimea, Caucasus, Pamirs, Tien Shan, Himalayas and also perennial experience of studying the cultures of India, China and Japan.
Look at his website: http://www.valeriygrachov.kiev.ua/
Notice © 2005-2014 IP and the artists
---
Page up
---
[Intercultural Platform] [Introduction] [Literature] [Gallery] [E-mail]